CFUELIFE
NON-INVASIVE, HIGH-INTENSITY AND HIGH-SPEED FOCUSED ULTRASOUND TECHNOLOGY
Cutting-edge technology at the service of the aesthetic medicine physicians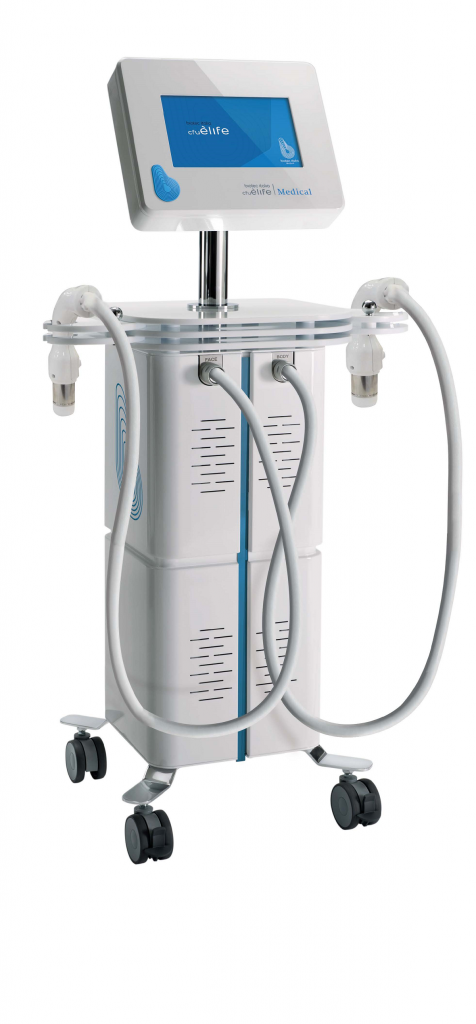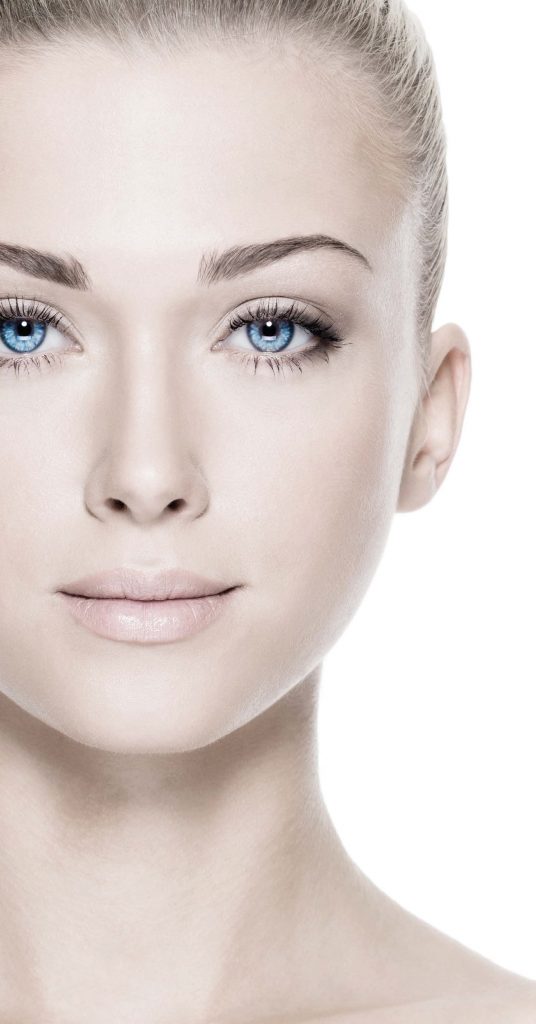 CFU ELIFE TECHNOLOGY
CFU: The technological innovation, able to act in depth, previously only achievable with surgery.
Aesthetic Facial & Body Treatments
Focused ultrasound, in the aesthetic treatment of facial skin, can be customized according to the needs of each individual, through the setting of the energy and depth of action of the ultrasound emitted.

The ultrasound used for the face area emits at a frequency of 4mHz and a focal depth of 1.5, 3.0 and 4.5mm. The depth of action can reach the facial SMAS, the fan-shaped structure that covers the facial muscles and connects the facial muscles with the overlying dermis. In the aesthetic treatment of adipose tissue to reduce its volume ultrasound emits at a frequency of 2mHz and at different depths, from 6 to 11mm, allowing an excellent remodeling of adipose tissue.
MEDICAL TREATMENT OF HYPERHIDRIDOSIS The medical procedure with high intensity focused ultrasound has proven to be effective and safe for the treatment of hyperhidrosis and osmohidrosis.
Focused ultrasound can be used to treat both the eccrine glands, responsible for excessive sweating, and the apocrine glands, responsible for bad smell. The treatment is carried out quickly and painlessly, without the use of toxins, without side effects, achieving immediate improvement with lasting results.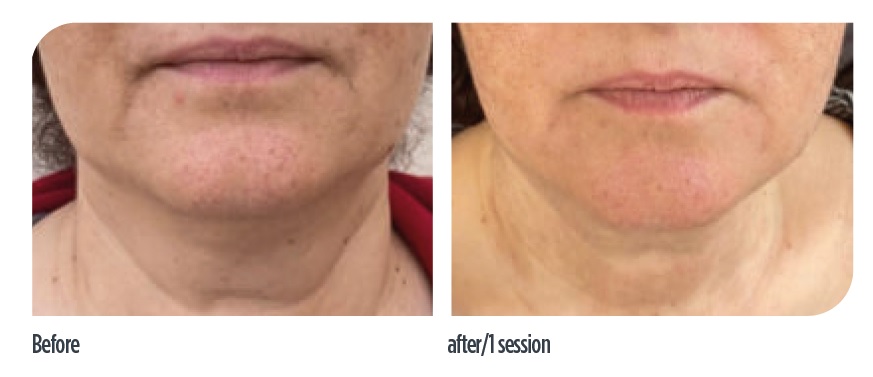 Treatment Indications
NON MEDICAL
Firming and skin rejuvenation.
Non-invasive lifting effect of the face and of the neck.
Inelastic skin of the neck and cleavage.
Reduction of periocular, maxillary and nasolabial wrinkles.
Treatment of build-ups of localized fat.
Treatment of acne scars.
MEDICAL
Treatment of Hyperhidrosis
---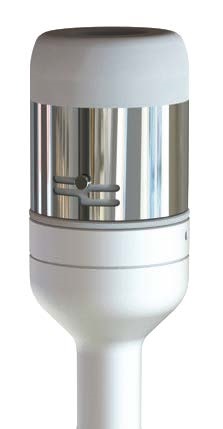 ---