XLASE PLUS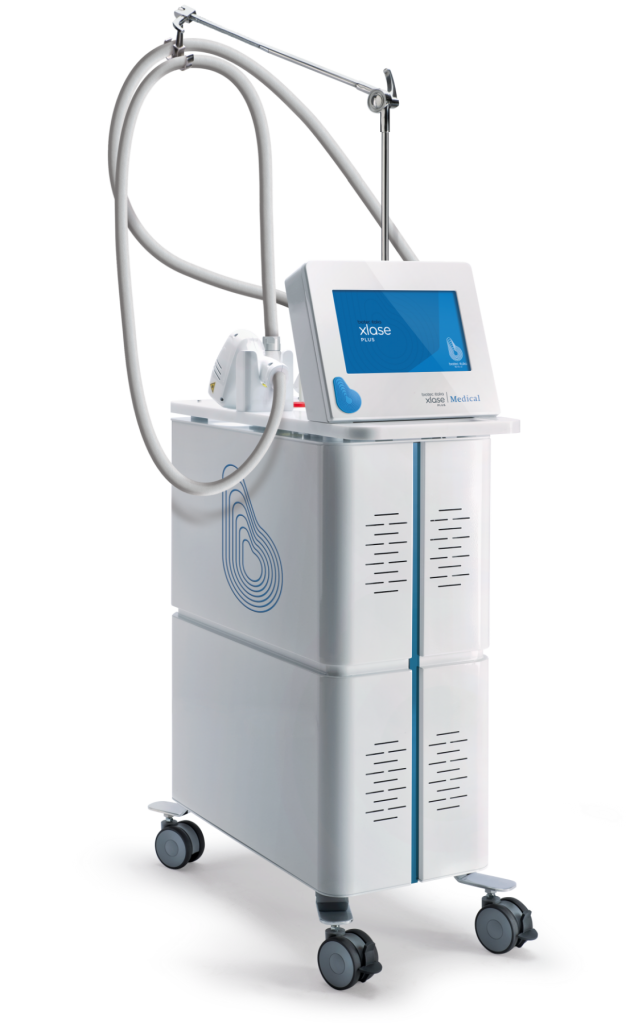 Xlase Plus represents a unique innovation in the panorama of laser technologies, that's why it fully meets the needs of the medical professional. Versatile and cutting-edge platform, Xlase Plus has a modular design that offers multiple application solutions, all integrated into a compact and reliable device.
THE MOST VERSATILE LASER AND CPL PLATFORM:
Technology designed, produced and certified in Italy.
The only platform to integrate the Diode laser and the solid state pumped laser in the same device.
Constant and reproducible fluence, thanks to the perfectly square pulse waveform.
Countless indications of medical and aesthetic use.
High levels of energy emitted to ensure greater effectiveness.
Low maintenance costs.
Expandable and upgradeable.
High levels of satisfaction for the patient and the doctor.
Easily transportable from one environment to another.
Easyplug : the connection of the automatic recognition laser source allows you to switch from one laser to another quickly and in total safety.
BEFORES & AFTERS: