AMN Skin Needling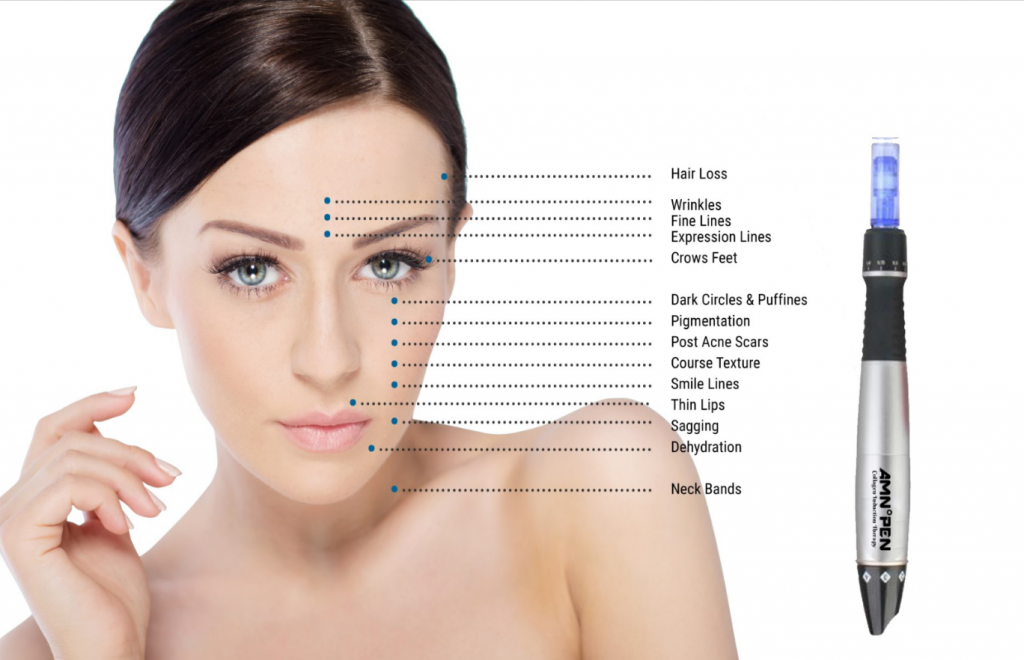 WHAT IS AMN?
AMN is also known as collagen induction therapy or mesotherapy. It is a minimally invasive procedure using fine needle cartridges to puncture the skin promoting a healing response. This stimulates the skin to produce its own natural collagen and new capillaries which will fill the channels created by the needles. The result is a plumping of the skin effect which customers are seeking. The main philosophy behind the AMN device is to build new healthy skin and even out skin imperfections and discolorations.
WHAT TO EXPECT AFTER AN AMN TREATMENT?
Your skin will feel hot and tingly during the treatment. Make sure to communicate how your skin is feeling during the treatment.

WHAT TO EXPECT DURING AN AMN TREATMENT
The skin will appear red and flushed similar to the appearance of sunburn. But this appearance will subside in 24 hours.
You will experience a 24 hour downtime with possible tingling and blotchiness. You may also feel that your skin is sensitive if touched. The length of downtime and recovery period depends on the needle count and depth used.

HOW TO TAKE CARE OF YOUR SKIN AFTER YOU HAD A TREATMENT?
Make sure to use a water soluble sun reflective and avoid the sun. Make sure to use post home care to enhance the treatment results !!!
BEFORE AND AFTER RESULTS