OSAINE
OSAINE SEA CARE
GIVE YOURSELF ALL THE BENEFITS OF THE SEA ACTIVE INGREDIENTS EXTRACTED FROM SEAWEEDS
FOR A RADIANT, MORE YOUTHFUL APPEARANCE.
Extensive studies have proven that certain marine algae's have the same composition as blood plasma and therefore when these algae's are applied to the skin, the skin responds in a positive way. These seaweeds used in Osaine have shown improvement in the metabolism of cells and general functioning of the skin. When applied the skin is left looking healthier, well hydrated and more radiant.
---
---
---
---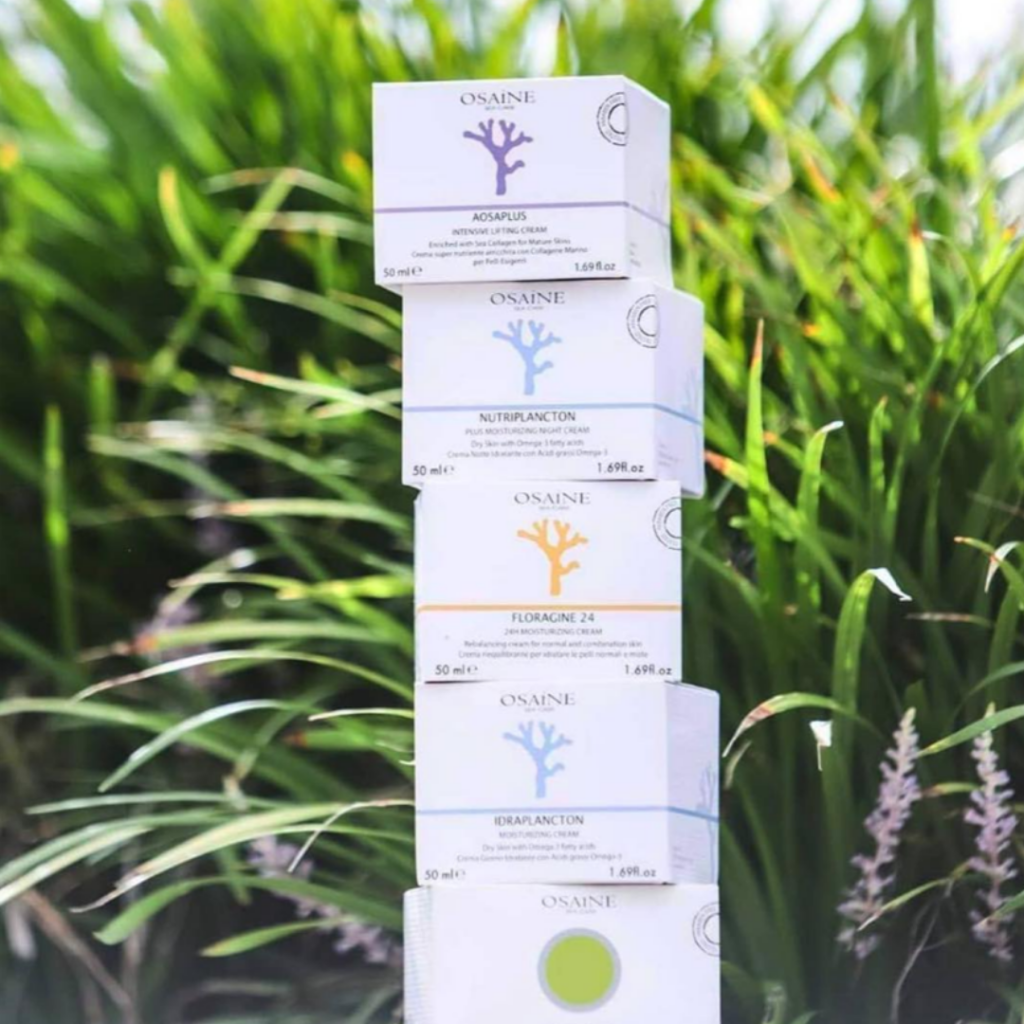 Luxury Skin Care
Osaìne is a Luxury spa skincare range that has been specially formulated from live seaweeds and marine waters. Osaìne has been developed after extensive studies on the dermatological and cosmetic action of seaweeds. Certain types of seaweed have active ingredients and characteristics similar to substances that exist in our skin. Multiple tests on their effectiveness have shown that the use of these seaweeds, for skincare products, improves the metabolism and results in a younger and healthier looking skin.